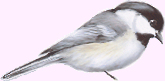 Hello, welcome to my web page.
Come on in, pull up a chair and make yourself feel at home! Would you like a cup of coffee, or maybe a glass of iced tea?
Creative Imaginations is a small business that I run from my home in Rhode Island. I teach computer classes one on one, and I specialize in teaching people who are afraid of computers.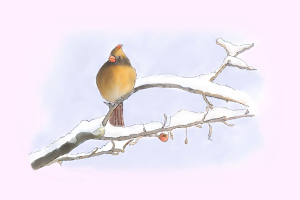 I also help businesses get computerized and organized. If you work primarily with paper files and would like to have your files organized on the computer, feel free to contact me to see what would be involved.
Recently I joined Send Out Cards. If you go to their site, sendoutcards.com, and join, you can send a card, and they will print it, put it in an envelope, put a stamp on it, and put it in the mail. That's all there is to it. No trip to the store, no hunting for a stamp, it's all done and out in the mail the next day. They do quite a nice job. I've created several custom cards for them, which you can see in the send out cards section. If you purchase one of my cards, it then goes into your personalized "My Cards" folder for you to send out.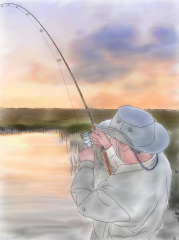 I also create custom portraits. They can be regular photographs that you'd like glamorized in some way, or you'd like a cluttered background removed and a photographer's backdrop added. Changes can be minor or dramatic, as needed. Why not browse our Glamorous Portraits section? You can also have the portraits turned into artwork. How would you like a "watercolor" of one of your children or grandchildren? Or something to remind you of a special event? Take a peek at our Artistic Portraits section. Or look through the New Artwork section.
Do you have old photographs around the house that have become damaged? Perhaps they have been folded, torn or become moldy. Would you like to have them restored? Take a look at what can be done in the Photo Restoration section. I'm just beginning to expand into this area commercially, but have been doing restorations for fun for quite a while. I can make prints with special ink, that according to laboratory tests are supposed to last up to 90 years.
Beside just old photographs, sometimes people (like me) aren't especially good photographers, and their pictures need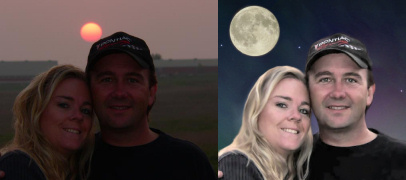 help. Did you take your picture too far away for the flash to be effective? Or maybe your flash just didn't go off. How about when you take pictures in nice, bright sunshine, only to find that portions that fall in the shade are terribly dark and almost impossible to see? How about red-eye? (or in animals, blue eye or yellow eye?) All these can be fixed, many relatively quickly and for little cost. You can see a couple of these examples at the bottom of the Photo Restoration page.
I can also print up gift packs of my cards, either all alike, or a selection of your choice. More information will be coming soon, or feel free to email me for more info.
I couldn't tell you about myself and what I do, without including what is most important to me, and that is my relationship with my Saviour, Jesus Christ. It's not just "religion", but a living, day to day friendship. I don't want to get pushy about it, so I won't say too much now. But if you ever want to know anything more, please ask.
Thank you for visiting my page,